Operations, Technology & Strategy

We Value Your Growth.
We offer business advisory services to build operating models that increase productivity and pave the way for growth.
Our team will partner with yours to build world-class operating models using business systems and customized best practices. We will guide you through critical decisions and provide operational leadership that will put your team in a position to succeed.

Our services fall into two distinct categories

Business Systems Strategy

Operational Excellence

Our Operating Model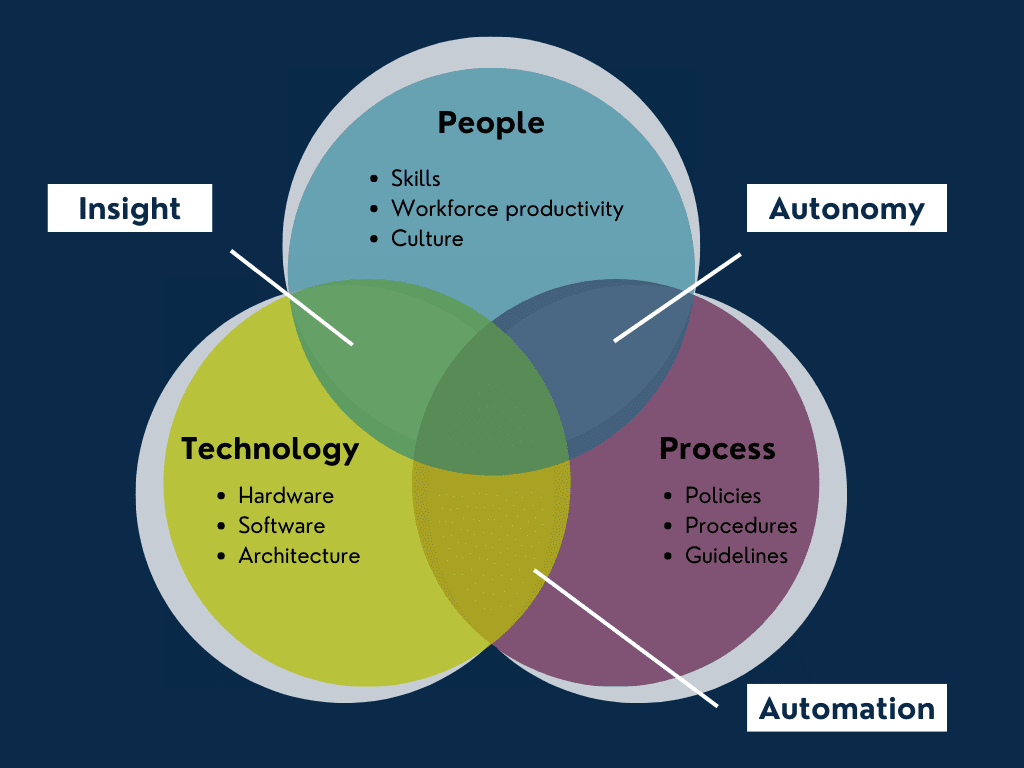 What to expect:
It is our commitment to keep you engaged and informed throughout this process!

Facts:
— 38% of executives plan to invest more in technology to make it their competitive advantage (McKinsey, 2020)

— 29% of executives from companies with high digital maturity reported digital transofmration's positive impact on growth and innovation, while 41% emphasized the positive impact on sales and marketing functions (Deloitte, 2020)

— Out of 20 companies surveyed, 55% hard returns of $100,000 - $500,000 from business process management improvements made. (Gartner, 2016)

Frequently Asked Questions:
Do you specialize in any one ERP system?

We have experience working with all systems and are completely objective. We seek to leverage our clients' existing tools as much as possible and focus on making decisions that are appropriate for their business.

What is the typical client size and industry?

Our clients span most industries and range from pre-start-up to greater than $5 billion.

Will you work in interim and/or part time capacities?

Absolutely! As we become intimately knowledgeable of our clients' operations and systems, we are able to fill ongoing staffing needs.

"Jon was excellent. We purchased software that was not in his core competency. He was transparent about that and then proceeded to become very knowledgeable about it. He provided insights into the inner workings of our company that helped us to reach the right solutions. I appreciated the work of him and his team."

Doug Dickinson

Dayton Freight Lines | Director of Risk Management


"The Brixey & Meyer Team acted as if they were part of our business. They learned our processes, language and helped us implement a new ERP system. It took over two years, but we would not have been successful without the expertise from B&M's Business Advisory Services."


Jason Gregg

Silfex | Business Operations Manager


"The Brixey & Meyer M&A team has taken the time to understand the business environment of Winsupply and the complexities that go along with it. Having co sourced several engagements with them for M&A transactions, I cannot speak more highly to the level of competency and professionalism they bring to drive home the deliverables. As a direct extension of our team, the partnership has allowed for continuing organizational growth initiatives with aggressive timelines."


Greg Holbrock

M&A Due Diligence and Financial Integration, Winsupply Inc. | Vice President