');mask-image:url('data:image/svg+xml;utf8,');mask-mode:alpha;-webkit-mask-repeat:no-repeat;mask-repeat:no-repeat;-webkit-mask-size:contain;mask-size:contain;-webkit-mask-position:center;mask-position:center;border-radius:0}}.wp-block-image :where(.has-border-color){border-style:solid}.wp-block-image :where([style*=border-top-color]){border-top-style:solid}.wp-block-image :where([style*=border-right-color]){border-right-style:solid}.wp-block-image :where([style*=border-bottom-color]){border-bottom-style:solid}.wp-block-image :where([style*=border-left-color]){border-left-style:solid}.wp-block-image :where([style*=border-width]){border-style:solid}.wp-block-image :where([style*=border-top-width]){border-top-style:solid}.wp-block-image :where([style*=border-right-width]){border-right-style:solid}.wp-block-image :where([style*=border-bottom-width]){border-bottom-style:solid}.wp-block-image :where([style*=border-left-width]){border-left-style:solid}.wp-block-image figure{margin:0}ol.wp-block-latest-comments{margin-left:0}.wp-block-latest-comments .wp-block-latest-comments{padding-left:0}.wp-block-latest-comments__comment{line-height:1.1;list-style:none;margin-bottom:1em}.has-avatars .wp-block-latest-comments__comment{min-height:2.25em;list-style:none}.has-avatars .wp-block-latest-comments__comment .wp-block-latest-comments__comment-excerpt,.has-avatars .wp-block-latest-comments__comment .wp-block-latest-comments__comment-meta{margin-left:3.25em}.has-dates .wp-block-latest-comments__comment,.has-excerpts .wp-block-latest-comments__comment{line-height:1.5}.wp-block-latest-comments__comment-excerpt p{font-size:.875em;line-height:1.8;margin:.36em 0 1.4em}.wp-block-latest-comments__comment-date{display:block;font-size:.75em}.wp-block-latest-comments .avatar,.wp-block-latest-comments__comment-avatar{border-radius:1.5em;display:block;float:left;height:2.5em;margin-right:.75em;width:2.5em}.wp-block-latest-posts.alignleft{margin-right:2em}.wp-block-latest-posts.alignright{margin-left:2em}.wp-block-latest-posts.wp-block-latest-posts__list{list-style:none;padding-left:0}.wp-block-latest-posts.wp-block-latest-posts__list li{clear:both}.wp-block-latest-posts.is-grid{display:flex;flex-wrap:wrap;padding:0}.wp-block-latest-posts.is-grid li{margin:0 1.25em 1.25em 0;width:100%}@media (min-width:600px){.wp-block-latest-posts.columns-2 li{width:calc(50% - .625em)}.wp-block-latest-posts.columns-2 li:nth-child(2n){margin-right:0}.wp-block-latest-posts.columns-3 li{width:calc(33.33333% - .83333em)}.wp-block-latest-posts.columns-3 li:nth-child(3n){margin-right:0}.wp-block-latest-posts.columns-4 li{width:calc(25% - .9375em)}.wp-block-latest-posts.columns-4 li:nth-child(4n){margin-right:0}.wp-block-latest-posts.columns-5 li{width:calc(20% - 1em)}.wp-block-latest-posts.columns-5 li:nth-child(5n){margin-right:0}.wp-block-latest-posts.columns-6 li{width:calc(16.66667% - 1.04167em)}.wp-block-latest-posts.columns-6 li:nth-child(6n){margin-right:0}}.wp-block-latest-posts__post-author,.wp-block-latest-posts__post-date{display:block;font-size:.8125em}.wp-block-latest-posts__post-excerpt{margin-top:.5em;margin-bottom:1em}.wp-block-latest-posts__featured-image a{display:inline-block}.wp-block-latest-posts__featured-image img{height:auto;width:auto;max-width:100%}.wp-block-latest-posts__featured-image.alignleft{margin-right:1em;float:left}.wp-block-latest-posts__featured-image.alignright{margin-left:1em;float:right}.wp-block-latest-posts__featured-image.aligncenter{margin-bottom:1em;text-align:center}ol,ul{box-sizing:border-box}ol.has-background,ul.has-background{padding:1.25em 2.375em}.wp-block-media-text{ /*!rtl:begin:ignore*/direction:ltr; /*!rtl:end:ignore*/display:grid;grid-template-columns:50% 1fr;grid-template-rows:auto;box-sizing:border-box}.wp-block-media-text.has-media-on-the-right{grid-template-columns:1fr 50%}.wp-block-media-text.is-vertically-aligned-top .wp-block-media-text__content,.wp-block-media-text.is-vertically-aligned-top .wp-block-media-text__media{align-self:start}.wp-block-media-text.is-vertically-aligned-center .wp-block-media-text__content,.wp-block-media-text.is-vertically-aligned-center .wp-block-media-text__media,.wp-block-media-text .wp-block-media-text__content,.wp-block-media-text .wp-block-media-text__media{align-self:center}.wp-block-media-text.is-vertically-aligned-bottom .wp-block-media-text__content,.wp-block-media-text.is-vertically-aligned-bottom .wp-block-media-text__media{align-self:end}.wp-block-media-text .wp-block-media-text__media{ /*!rtl:begin:ignore*/grid-column:1;grid-row:1; /*!rtl:end:ignore*/margin:0}.wp-block-media-text .wp-block-media-text__content{direction:ltr; /*!rtl:begin:ignore*/grid-column:2;grid-row:1; /*!rtl:end:ignore*/padding:0 8%;word-break:break-word}.wp-block-media-text.has-media-on-the-right .wp-block-media-text__media{ /*!rtl:begin:ignore*/grid-column:2;grid-row:1 /*!rtl:end:ignore*/}.wp-block-media-text.has-media-on-the-right .wp-block-media-text__content{ /*!rtl:begin:ignore*/grid-column:1;grid-row:1 /*!rtl:end:ignore*/}.wp-block-media-text__media img,.wp-block-media-text__media video{height:auto;max-width:unset;width:100%;vertical-align:middle}.wp-block-media-text.is-image-fill .wp-block-media-text__media{height:100%;min-height:250px;background-size:cover}.wp-block-media-text.is-image-fill .wp-block-media-text__media>a{display:block;height:100%}.wp-block-media-text.is-image-fill .wp-block-media-text__media img{position:absolute;width:1px;height:1px;padding:0;margin:-1px;overflow:hidden;clip:rect(0,0,0,0);border:0}@media (max-width:600px){.wp-block-media-text.is-stacked-on-mobile{grid-template-columns:100%!important}.wp-block-media-text.is-stacked-on-mobile .wp-block-media-text__media{grid-column:1;grid-row:1}.wp-block-media-text.is-stacked-on-mobile .wp-block-media-text__content{grid-column:1;grid-row:2}}.wp-block-navigation{position:relative;--navigation-layout-justification-setting:flex-start;--navigation-layout-direction:row;--navigation-layout-wrap:wrap;--navigation-layout-justify:flex-start;--navigation-layout-align:center}.wp-block-navigation ul{margin-top:0;margin-bottom:0;margin-left:0;padding-left:0}.wp-block-navigation ul,.wp-block-navigation ul li{list-style:none;padding:0}.wp-block-navigation .wp-block-navigation-item{display:flex;align-items:center;position:relative}.wp-block-navigation .wp-block-navigation-item .wp-block-navigation__submenu-container:empty{display:none}.wp-block-navigation .wp-block-navigation-item__content{display:block}.wp-block-navigation.has-text-decoration-underline .wp-block-navigation-item__content,.wp-block-navigation.has-text-decoration-underline .wp-block-navigation-item__content:active,.wp-block-navigation.has-text-decoration-underline .wp-block-navigation-item__content:focus{text-decoration:underline}.wp-block-navigation.has-text-decoration-line-through .wp-block-navigation-item__content,.wp-block-navigation.has-text-decoration-line-through .wp-block-navigation-item__content:active,.wp-block-navigation.has-text-decoration-line-through .wp-block-navigation-item__content:focus{text-decoration:line-through}.wp-block-navigation:where(:not([class*=has-text-decoration])) a,.wp-block-navigation:where(:not([class*=has-text-decoration])) a:active,.wp-block-navigation:where(:not([class*=has-text-decoration])) a:focus{text-decoration:none}.wp-block-navigation .wp-block-navigation__submenu-icon{align-self:center;line-height:0;display:inline-block;font-size:inherit;padding:0;background-color:inherit;color:currentColor;border:none;width:.6em;height:.6em;margin-left:.25em}.wp-block-navigation .wp-block-navigation__submenu-icon svg{display:inline-block;stroke:currentColor;width:inherit;height:inherit;margin-top:.075em}.wp-block-navigation.is-vertical{--navigation-layout-direction:column;--navigation-layout-justify:initial;--navigation-layout-align:flex-start}.wp-block-navigation.no-wrap{--navigation-layout-wrap:nowrap}.wp-block-navigation.items-justified-center{--navigation-layout-justification-setting:center;--navigation-layout-justify:center}.wp-block-navigation.items-justified-center.is-vertical{--navigation-layout-align:center}.wp-block-navigation.items-justified-right{--navigation-layout-justification-setting:flex-end;--navigation-layout-justify:flex-end}.wp-block-navigation.items-justified-right.is-vertical{--navigation-layout-align:flex-end}.wp-block-navigation.items-justified-space-between{--navigation-layout-justification-setting:space-between;--navigation-layout-justify:space-between}.wp-block-navigation .has-child .wp-block-navigation__submenu-container{background-color:inherit;color:inherit;position:absolute;z-index:2;display:flex;flex-direction:column;align-items:normal;opacity:0;transition:opacity .1s linear;visibility:hidden;width:0;height:0;overflow:hidden;left:-1px;top:100%}.wp-block-navigation .has-child .wp-block-navigation__submenu-container>.wp-block-navigation-item>.wp-block-navigation-item__content{display:flex;flex-grow:1}.wp-block-navigation .has-child .wp-block-navigation__submenu-container>.wp-block-navigation-item>.wp-block-navigation-item__content .wp-block-navigation__submenu-icon{margin-right:0;margin-left:auto}.wp-block-navigation .has-child .wp-block-navigation__submenu-container .wp-block-navigation-item__content{margin:0}@media (min-width:782px){.wp-block-navigation .has-child .wp-block-navigation__submenu-container .wp-block-navigation__submenu-container{left:100%;top:-1px}.wp-block-navigation .has-child .wp-block-navigation__submenu-container .wp-block-navigation__submenu-container:before{content:"";position:absolute;right:100%;height:100%;display:block;width:.5em;background:transparent}.wp-block-navigation .has-child .wp-block-navigation__submenu-container .wp-block-navigation__submenu-icon{margin-right:.25em}.wp-block-navigation .has-child .wp-block-navigation__submenu-container .wp-block-navigation__submenu-icon svg{transform:rotate(-90deg)}}.wp-block-navigation .has-child:not(.open-on-click):hover>.wp-block-navigation__submenu-container{visibility:visible;overflow:visible;opacity:1;width:auto;height:auto;min-width:200px}.wp-block-navigation .has-child:not(.open-on-click):not(.open-on-hover-click):focus-within>.wp-block-navigation__submenu-container{visibility:visible;overflow:visible;opacity:1;width:auto;height:auto;min-width:200px}.wp-block-navigation .has-child .wp-block-navigation-submenu__toggle[aria-expanded=true]~.wp-block-navigation__submenu-container{visibility:visible;overflow:visible;opacity:1;width:auto;height:auto;min-width:200px}.wp-block-navigation.has-background .has-child .wp-block-navigation__submenu-container{left:0;top:100%}@media (min-width:782px){.wp-block-navigation.has-background .has-child .wp-block-navigation__submenu-container .wp-block-navigation__submenu-container{left:100%;top:0}}.wp-block-navigation-submenu{position:relative;display:flex}.wp-block-navigation-submenu .wp-block-navigation__submenu-icon svg{stroke:currentColor}button.wp-block-navigation-item__content{background-color:transparent;border:none;color:currentColor;font-size:inherit;font-family:inherit;line-height:inherit;font-style:inherit;font-weight:inherit;text-transform:inherit;text-align:left}.wp-block-navigation-submenu__toggle{cursor:pointer}.wp-block-navigation-item.open-on-click .wp-block-navigation-submenu__toggle{padding-right:.85em}.wp-block-navigation-item.open-on-click .wp-block-navigation-submenu__toggle+.wp-block-navigation__submenu-icon{margin-left:-.6em;pointer-events:none}.wp-block-navigation .wp-block-page-list,.wp-block-navigation__container,.wp-block-navigation__responsive-close,.wp-block-navigation__responsive-container,.wp-block-navigation__responsive-container-content,.wp-block-navigation__responsive-dialog{gap:inherit}:where(.wp-block-navigation.has-background .wp-block-navigation-item a:not(.wp-element-button)),:where(.wp-block-navigation.has-background .wp-block-navigation-submenu a:not(.wp-element-button)),:where(.wp-block-navigation .wp-block-navigation__submenu-container .wp-block-navigation-item a:not(.wp-element-button)),:where(.wp-block-navigation .wp-block-navigation__submenu-container .wp-block-navigation-submenu a:not(.wp-element-button)){padding:.5em 1em}.wp-block-navigation.items-justified-right .wp-block-navigation__container .has-child .wp-block-navigation__submenu-container,.wp-block-navigation.items-justified-right .wp-block-page-list>.has-child .wp-block-navigation__submenu-container,.wp-block-navigation.items-justified-space-between .wp-block-page-list>.has-child:last-child .wp-block-navigation__submenu-container,.wp-block-navigation.items-justified-space-between>.wp-block-navigation__container>.has-child:last-child .wp-block-navigation__submenu-container{left:auto;right:0}.wp-block-navigation.items-justified-right .wp-block-navigation__container .has-child .wp-block-navigation__submenu-container .wp-block-navigation__submenu-container,.wp-block-navigation.items-justified-right .wp-block-page-list>.has-child .wp-block-navigation__submenu-container .wp-block-navigation__submenu-container,.wp-block-navigation.items-justified-space-between .wp-block-page-list>.has-child:last-child .wp-block-navigation__submenu-container .wp-block-navigation__submenu-container,.wp-block-navigation.items-justified-space-between>.wp-block-navigation__container>.has-child:last-child .wp-block-navigation__submenu-container .wp-block-navigation__submenu-container{left:-1px;right:-1px}@media (min-width:782px){.wp-block-navigation.items-justified-right .wp-block-navigation__container .has-child .wp-block-navigation__submenu-container .wp-block-navigation__submenu-container,.wp-block-navigation.items-justified-right .wp-block-page-list>.has-child .wp-block-navigation__submenu-container .wp-block-navigation__submenu-container,.wp-block-navigation.items-justified-space-between .wp-block-page-list>.has-child:last-child .wp-block-navigation__submenu-container .wp-block-navigation__submenu-container,.wp-block-navigation.items-justified-space-between>.wp-block-navigation__container>.has-child:last-child .wp-block-navigation__submenu-container .wp-block-navigation__submenu-container{left:auto;right:100%}}.wp-block-navigation:not(.has-background) .wp-block-navigation__submenu-container{background-color:#fff;color:#000;border:1px solid rgba(0,0,0,.15)}.wp-block-navigation__container{display:flex;flex-wrap:var(--navigation-layout-wrap,wrap);flex-direction:var(--navigation-layout-direction,initial);justify-content:var(--navigation-layout-justify,initial);align-items:var(--navigation-layout-align,initial);list-style:none;margin:0;padding-left:0}.wp-block-navigation__container .is-responsive{display:none}.wp-block-navigation__container:only-child,.wp-block-page-list:only-child{flex-grow:1}@keyframes overlay-menu__fade-in-animation{0%{opacity:0;transform:translateY(.5em)}to{opacity:1;transform:translateY(0)}}.wp-block-navigation__responsive-container{display:none;position:fixed;top:0;left:0;right:0;bottom:0}.wp-block-navigation__responsive-container .wp-block-navigation-link a{color:inherit}.wp-block-navigation__responsive-container .wp-block-navigation__responsive-container-content{display:flex;flex-wrap:var(--navigation-layout-wrap,wrap);flex-direction:var(--navigation-layout-direction,initial);justify-content:var(--navigation-layout-justify,initial);align-items:var(--navigation-layout-align,initial)}.wp-block-navigation__responsive-container:not(.is-menu-open.is-menu-open){color:inherit!important;background-color:inherit!important}.wp-block-navigation__responsive-container.is-menu-open{display:flex;flex-direction:column;background-color:inherit;animation:overlay-menu__fade-in-animation .1s ease-out;animation-fill-mode:forwards;padding:var(--wp--style--root--padding-top,2rem) var(--wp--style--root--padding-right,2rem) var(--wp--style--root--padding-bottom,2rem) var(--wp--style--root--padding-left,2rem);overflow:auto;z-index:100000}@media (prefers-reduced-motion:reduce){.wp-block-navigation__responsive-container.is-menu-open{animation-duration:1ms;animation-delay:0s}}.wp-block-navigation__responsive-container.is-menu-open .wp-block-navigation__responsive-container-content{padding-top:calc(2rem + 24px);overflow:visible;display:flex;flex-direction:column;flex-wrap:nowrap;align-items:var(--navigation-layout-justification-setting,inherit)}.wp-block-navigation__responsive-container.is-menu-open .wp-block-navigation__responsive-container-content,.wp-block-navigation__responsive-container.is-menu-open .wp-block-navigation__responsive-container-content .wp-block-navigation__container,.wp-block-navigation__responsive-container.is-menu-open .wp-block-navigation__responsive-container-content .wp-block-page-list{justify-content:flex-start}.wp-block-navigation__responsive-container.is-menu-open .wp-block-navigation__responsive-container-content .wp-block-navigation__submenu-icon{display:none}.wp-block-navigation__responsive-container.is-menu-open .wp-block-navigation__responsive-container-content .has-child .submenu-container,.wp-block-navigation__responsive-container.is-menu-open .wp-block-navigation__responsive-container-content .has-child .wp-block-navigation__submenu-container{opacity:1;visibility:visible;height:auto;width:auto;overflow:initial;min-width:200px;position:static;border:none;padding-left:2rem;padding-right:2rem}.wp-block-navigation__responsive-container.is-menu-open .wp-block-navigation__responsive-container-content .wp-block-navigation__container,.wp-block-navigation__responsive-container.is-menu-open .wp-block-navigation__responsive-container-content .wp-block-navigation__submenu-container{gap:inherit}.wp-block-navigation__responsive-container.is-menu-open .wp-block-navigation__responsive-container-content .wp-block-navigation__submenu-container{padding-top:var(--wp--style--block-gap,2em)}.wp-block-navigation__responsive-container.is-menu-open .wp-block-navigation__responsive-container-content .wp-block-navigation-item__content{padding:0}.wp-block-navigation__responsive-container.is-menu-open .wp-block-navigation__responsive-container-content .wp-block-navigation-item,.wp-block-navigation__responsive-container.is-menu-open .wp-block-navigation__responsive-container-content .wp-block-navigation__container,.wp-block-navigation__responsive-container.is-menu-open .wp-block-navigation__responsive-container-content .wp-block-page-list{display:flex;flex-direction:column;align-items:var(--navigation-layout-justification-setting,initial)}.wp-block-navigation__responsive-container.is-menu-open .wp-block-navigation-item,.wp-block-navigation__responsive-container.is-menu-open .wp-block-navigation-item .wp-block-navigation__submenu-container,.wp-block-navigation__responsive-container.is-menu-open .wp-block-page-list{color:inherit!important;background:transparent!important}.wp-block-navigation__responsive-container.is-menu-open .wp-block-navigation__submenu-container.wp-block-navigation__submenu-container.wp-block-navigation__submenu-container.wp-block-navigation__submenu-container{right:auto;left:auto}@media (min-width:600px){.wp-block-navigation__responsive-container:not(.hidden-by-default):not(.is-menu-open){display:block;width:100%;position:relative;z-index:auto;background-color:inherit}.wp-block-navigation__responsive-container:not(.hidden-by-default):not(.is-menu-open) .wp-block-navigation__responsive-container-close{display:none}.wp-block-navigation__responsive-container.is-menu-open .wp-block-navigation__submenu-container.wp-block-navigation__submenu-container.wp-block-navigation__submenu-container.wp-block-navigation__submenu-container{left:0}}.wp-block-navigation:not(.has-background) .wp-block-navigation__responsive-container.is-menu-open{background-color:#fff;color:#000}.wp-block-navigation__toggle_button_label{font-size:1rem;font-weight:700}.wp-block-navigation__responsive-container-close,.wp-block-navigation__responsive-container-open{vertical-align:middle;cursor:pointer;color:currentColor;background:transparent;border:none;margin:0;padding:0;text-transform:inherit}.wp-block-navigation__responsive-container-close svg,.wp-block-navigation__responsive-container-open svg{fill:currentColor;pointer-events:none;display:block;width:24px;height:24px}.wp-block-navigation__responsive-container-open{display:flex}@media (min-width:600px){.wp-block-navigation__responsive-container-open:not(.always-shown){display:none}}.wp-block-navigation__responsive-container-close{position:absolute;top:0;right:0;z-index:2}.wp-block-navigation__responsive-close{width:100%;max-width:var(--wp--style--global--wide-size,100%);margin-left:auto;margin-right:auto}.wp-block-navigation__responsive-close:focus{outline:none}.is-menu-open .wp-block-navigation__responsive-close,.is-menu-open .wp-block-navigation__responsive-container-content,.is-menu-open .wp-block-navigation__responsive-dialog{box-sizing:border-box}.wp-block-navigation__responsive-dialog{position:relative}.has-modal-open .admin-bar .is-menu-open .wp-block-navigation__responsive-dialog{margin-top:46px}@media (min-width:782px){.has-modal-open .admin-bar .is-menu-open .wp-block-navigation__responsive-dialog{margin-top:32px}}html.has-modal-open{overflow:hidden}.wp-block-navigation .wp-block-navigation-item__label{word-break:normal;overflow-wrap:break-word}.wp-block-navigation .wp-block-navigation-item__description{display:none}.wp-block-navigation .wp-block-page-list{display:flex;flex-direction:var(--navigation-layout-direction,initial);justify-content:var(--navigation-layout-justify,initial);align-items:var(--navigation-layout-align,initial);flex-wrap:var(--navigation-layout-wrap,wrap);background-color:inherit}.wp-block-navigation .wp-block-navigation-item{background-color:inherit}.is-small-text{font-size:.875em}.is-regular-text{font-size:1em}.is-large-text{font-size:2.25em}.is-larger-text{font-size:3em}.has-drop-cap:not(:focus):first-letter{float:left;font-size:8.4em;line-height:.68;font-weight:100;margin:.05em .1em 0 0;text-transform:uppercase;font-style:normal}p.has-drop-cap.has-background{overflow:hidden}p.has-background{padding:1.25em 2.375em}:where(p.has-text-color:not(.has-link-color)) a{color:inherit}.wp-block-post-author{display:flex;flex-wrap:wrap}.wp-block-post-author__byline{width:100%;margin-top:0;margin-bottom:0;font-size:.5em}.wp-block-post-author__avatar{margin-right:1em}.wp-block-post-author__bio{margin-bottom:.7em;font-size:.7em}.wp-block-post-author__content{flex-grow:1;flex-basis:0}.wp-block-post-author__name{margin:0}.wp-block-post-comments-form[style*=font-weight] :where(.comment-reply-title){font-weight:inherit}.wp-block-post-comments-form[style*=font-family] :where(.comment-reply-title){font-family:inherit}.wp-block-post-comments-form[class*=-font-size] :where(.comment-reply-title),.wp-block-post-comments-form[style*=font-size] :where(.comment-reply-title){font-size:inherit}.wp-block-post-comments-form[style*=line-height] :where(.comment-reply-title){line-height:inherit}.wp-block-post-comments-form[style*=font-style] :where(.comment-reply-title){font-style:inherit}.wp-block-post-comments-form[style*=letter-spacing] :where(.comment-reply-title){letter-spacing:inherit}.wp-block-post-comments-form input[type=submit]{box-shadow:none;cursor:pointer;display:inline-block;text-align:center;overflow-wrap:break-word}.wp-block-post-comments-form input:not([type=submit]),.wp-block-post-comments-form textarea{border:1px solid #949494;font-size:1em;font-family:inherit}.wp-block-post-comments-form input:not([type=submit]):not([type=checkbox]),.wp-block-post-comments-form textarea{padding:calc(.667em + 2px)}.wp-block-post-comments-form .comment-form input:not([type=submit]):not([type=checkbox]),.wp-block-post-comments-form .comment-form textarea{display:block;box-sizing:border-box;width:100%}.wp-block-post-comments-form .comment-form-author label,.wp-block-post-comments-form .comment-form-email label,.wp-block-post-comments-form .comment-form-url label{display:block;margin-bottom:.25em}.wp-block-post-comments-form .comment-form-cookies-consent{display:flex;gap:.25em}.wp-block-post-comments-form .comment-form-cookies-consent #wp-comment-cookies-consent{margin-top:.35em}.wp-block-post-comments-form .comment-reply-title{margin-bottom:0}.wp-block-post-comments-form .comment-reply-title :where(small){font-size:var(--wp--preset--font-size--medium,smaller);margin-left:.5em}.wp-block-post-date{box-sizing:border-box}.wp-block-post-excerpt__more-link{display:inline-block}.wp-block-post-featured-image{margin-left:0;margin-right:0}.wp-block-post-featured-image a{display:block}.wp-block-post-featured-image img{max-width:100%;width:100%;height:auto;vertical-align:bottom;box-sizing:border-box}.wp-block-post-featured-image.alignfull img,.wp-block-post-featured-image.alignwide img{width:100%}.wp-block-post-featured-image .wp-block-post-featured-image__overlay.has-background-dim{position:absolute;inset:0;background-color:#000}.wp-block-post-featured-image{position:relative}.wp-block-post-featured-image .wp-block-post-featured-image__overlay.has-background-gradient{background-color:transparent}.wp-block-post-featured-image .wp-block-post-featured-image__overlay.has-background-dim-0{opacity:0}.wp-block-post-featured-image .wp-block-post-featured-image__overlay.has-background-dim-10{opacity:.1}.wp-block-post-featured-image .wp-block-post-featured-image__overlay.has-background-dim-20{opacity:.2}.wp-block-post-featured-image .wp-block-post-featured-image__overlay.has-background-dim-30{opacity:.3}.wp-block-post-featured-image .wp-block-post-featured-image__overlay.has-background-dim-40{opacity:.4}.wp-block-post-featured-image .wp-block-post-featured-image__overlay.has-background-dim-50{opacity:.5}.wp-block-post-featured-image .wp-block-post-featured-image__overlay.has-background-dim-60{opacity:.6}.wp-block-post-featured-image .wp-block-post-featured-image__overlay.has-background-dim-70{opacity:.7}.wp-block-post-featured-image .wp-block-post-featured-image__overlay.has-background-dim-80{opacity:.8}.wp-block-post-featured-image .wp-block-post-featured-image__overlay.has-background-dim-90{opacity:.9}.wp-block-post-featured-image .wp-block-post-featured-image__overlay.has-background-dim-100{opacity:1}.wp-block-post-terms__separator{white-space:pre-wrap}.wp-block-post-title{word-break:break-word;box-sizing:border-box}.wp-block-post-title a{display:inline-block}.wp-block-preformatted{white-space:pre-wrap}.wp-block-preformatted.has-background{padding:1.25em 2.375em}.wp-block-pullquote{margin:0 0 1em;padding:3em 0;text-align:center;overflow-wrap:break-word;box-sizing:border-box}.wp-block-pullquote blockquote,.wp-block-pullquote cite,.wp-block-pullquote p{color:inherit}.wp-block-pullquote.alignleft,.wp-block-pullquote.alignright{max-width:420px}.wp-block-pullquote cite,.wp-block-pullquote footer{position:relative}.wp-block-pullquote .has-text-color a{color:inherit}.wp-block-pullquote.has-text-align-left blockquote{text-align:left}.wp-block-pullquote.has-text-align-right blockquote{text-align:right}.wp-block-pullquote.is-style-solid-color{border:none}.wp-block-pullquote.is-style-solid-color blockquote{margin-left:auto;margin-right:auto;max-width:60%}.wp-block-pullquote.is-style-solid-color blockquote p{margin-top:0;margin-bottom:0;font-size:2em}.wp-block-pullquote.is-style-solid-color blockquote cite{text-transform:none;font-style:normal}.wp-block-pullquote cite{color:inherit}.wp-block-post-template{margin-top:0;margin-bottom:0;max-width:100%;list-style:none;padding:0}.wp-block-post-template.wp-block-post-template{background:none}.wp-block-post-template.is-flex-container{flex-direction:row;display:flex;flex-wrap:wrap;gap:1.25em}.wp-block-post-template.is-flex-container li{margin:0;width:100%}@media (min-width:600px){.wp-block-post-template.is-flex-container.is-flex-container.columns-2>li{width:calc(50% - .625em)}.wp-block-post-template.is-flex-container.is-flex-container.columns-3>li{width:calc(33.33333% - .83333em)}.wp-block-post-template.is-flex-container.is-flex-container.columns-4>li{width:calc(25% - .9375em)}.wp-block-post-template.is-flex-container.is-flex-container.columns-5>li{width:calc(20% - 1em)}.wp-block-post-template.is-flex-container.is-flex-container.columns-6>li{width:calc(16.66667% - 1.04167em)}}.wp-block-query-pagination>.wp-block-query-pagination-next,.wp-block-query-pagination>.wp-block-query-pagination-numbers,.wp-block-query-pagination>.wp-block-query-pagination-previous{margin-right:.5em;margin-bottom:.5em}.wp-block-query-pagination>.wp-block-query-pagination-next:last-child,.wp-block-query-pagination>.wp-block-query-pagination-numbers:last-child,.wp-block-query-pagination>.wp-block-query-pagination-previous:last-child{margin-right:0}.wp-block-query-pagination.is-content-justification-space-between>.wp-block-query-pagination-next:last-child{margin-inline-start:auto}.wp-block-query-pagination.is-content-justification-space-between>.wp-block-query-pagination-previous:first-child{margin-inline-end:auto}.wp-block-query-pagination .wp-block-query-pagination-previous-arrow{margin-right:1ch;display:inline-block}.wp-block-query-pagination .wp-block-query-pagination-previous-arrow:not(.is-arrow-chevron){transform:scaleX(1)}.wp-block-query-pagination .wp-block-query-pagination-next-arrow{margin-left:1ch;display:inline-block}.wp-block-query-pagination .wp-block-query-pagination-next-arrow:not(.is-arrow-chevron){transform:scaleX(1)}.wp-block-query-pagination.aligncenter{justify-content:center}.wp-block-query-title,.wp-block-quote{box-sizing:border-box}.wp-block-quote{overflow-wrap:break-word}.wp-block-quote.is-large:not(.is-style-plain),.wp-block-quote.is-style-large:not(.is-style-plain){margin-bottom:1em;padding:0 1em}.wp-block-quote.is-large:not(.is-style-plain) p,.wp-block-quote.is-style-large:not(.is-style-plain) p{font-size:1.5em;font-style:italic;line-height:1.6}.wp-block-quote.is-large:not(.is-style-plain) cite,.wp-block-quote.is-large:not(.is-style-plain) footer,.wp-block-quote.is-style-large:not(.is-style-plain) cite,.wp-block-quote.is-style-large:not(.is-style-plain) footer{font-size:1.125em;text-align:right}.wp-block-read-more{display:block;width:-moz-fit-content;width:fit-content}.wp-block-read-more:not([style*=text-decoration]),.wp-block-read-more:not([style*=text-decoration]):active,.wp-block-read-more:not([style*=text-decoration]):focus{text-decoration:none}ul.wp-block-rss{list-style:none;padding:0}ul.wp-block-rss.wp-block-rss{box-sizing:border-box}ul.wp-block-rss.alignleft{margin-right:2em}ul.wp-block-rss.alignright{margin-left:2em}ul.wp-block-rss.is-grid{display:flex;flex-wrap:wrap;padding:0;list-style:none}ul.wp-block-rss.is-grid li{margin:0 1em 1em 0;width:100%}@media (min-width:600px){ul.wp-block-rss.columns-2 li{width:calc(50% - 1em)}ul.wp-block-rss.columns-3 li{width:calc(33.33333% - 1em)}ul.wp-block-rss.columns-4 li{width:calc(25% - 1em)}ul.wp-block-rss.columns-5 li{width:calc(20% - 1em)}ul.wp-block-rss.columns-6 li{width:calc(16.66667% - 1em)}}.wp-block-rss__item-author,.wp-block-rss__item-publish-date{display:block;font-size:.8125em}.wp-block-search__button{margin-left:.625em;word-break:normal}.wp-block-search__button.has-icon{line-height:0}.wp-block-search__button svg{min-width:1.5em;min-height:1.5em;fill:currentColor;vertical-align:text-bottom}:where(.wp-block-search__button){border:1px solid #ccc;padding:.375em .625em}.wp-block-search__inside-wrapper{display:flex;flex:auto;flex-wrap:nowrap;max-width:100%}.wp-block-search__label{width:100%}.wp-block-search__input{padding:8px;flex-grow:1;margin-left:0;margin-right:0;min-width:3em;border:1px solid #949494;text-decoration:unset!important}.wp-block-search.wp-block-search__button-only .wp-block-search__button{margin-left:0}:where(.wp-block-search__button-inside .wp-block-search__inside-wrapper){padding:4px;border:1px solid #949494}:where(.wp-block-search__button-inside .wp-block-search__inside-wrapper) .wp-block-search__input{border-radius:0;border:none;padding:0 0 0 .25em}:where(.wp-block-search__button-inside .wp-block-search__inside-wrapper) .wp-block-search__input:focus{outline:none}:where(.wp-block-search__button-inside .wp-block-search__inside-wrapper) :where(.wp-block-search__button){padding:.125em .5em}.wp-block-search.aligncenter .wp-block-search__inside-wrapper{margin:auto}.wp-block-separator{border:1px solid;border-right:none;border-left:none}.wp-block-separator.is-style-dots{background:none!important;border:none;text-align:center;line-height:1;height:auto}.wp-block-separator.is-style-dots:before{content:"···";color:currentColor;font-size:1.5em;letter-spacing:2em;padding-left:2em;font-family:serif}.wp-block-site-logo{box-sizing:border-box;line-height:0}.wp-block-site-logo a{display:inline-block}.wp-block-site-logo.is-default-size img{width:120px;height:auto}.wp-block-site-logo img{height:auto;max-width:100%}.wp-block-site-logo a,.wp-block-site-logo img{border-radius:inherit}.wp-block-site-logo.aligncenter{margin-left:auto;margin-right:auto;text-align:center}.wp-block-site-logo.is-style-rounded{border-radius:9999px}.wp-block-social-links{box-sizing:border-box;padding-left:0;padding-right:0;text-indent:0;margin-left:0;background:none}.wp-block-social-links .wp-social-link a,.wp-block-social-links .wp-social-link a:hover{text-decoration:none;border-bottom:0;box-shadow:none}.wp-block-social-links .wp-social-link a{padding:.25em}.wp-block-social-links .wp-social-link svg{width:1em;height:1em}.wp-block-social-links .wp-social-link span:not(.screen-reader-text){margin-left:.5em;margin-right:.5em;font-size:.65em}.wp-block-social-links.has-small-icon-size{font-size:16px}.wp-block-social-links,.wp-block-social-links.has-normal-icon-size{font-size:24px}.wp-block-social-links.has-large-icon-size{font-size:36px}.wp-block-social-links.has-huge-icon-size{font-size:48px}.wp-block-social-links.aligncenter{justify-content:center;display:flex}.wp-block-social-links.alignright{justify-content:flex-end}.wp-block-social-link{display:block;border-radius:9999px;transition:transform .1s ease;height:auto}@media (prefers-reduced-motion:reduce){.wp-block-social-link{transition-duration:0s;transition-delay:0s}}.wp-block-social-link a{align-items:center;display:flex;line-height:0;transition:transform .1s ease}.wp-block-social-link:hover{transform:scale(1.1)}.wp-block-social-links .wp-block-social-link .wp-block-social-link-anchor,.wp-block-social-links .wp-block-social-link .wp-block-social-link-anchor:active,.wp-block-social-links .wp-block-social-link .wp-block-social-link-anchor:hover,.wp-block-social-links .wp-block-social-link .wp-block-social-link-anchor:visited,.wp-block-social-links .wp-block-social-link .wp-block-social-link-anchor svg{color:currentColor;fill:currentColor}.wp-block-social-links:not(.is-style-logos-only) .wp-social-link{background-color:#f0f0f0;color:#444}.wp-block-social-links:not(.is-style-logos-only) .wp-social-link-amazon{background-color:#f90;color:#fff}.wp-block-social-links:not(.is-style-logos-only) .wp-social-link-bandcamp{background-color:#1ea0c3;color:#fff}.wp-block-social-links:not(.is-style-logos-only) .wp-social-link-behance{background-color:#0757fe;color:#fff}.wp-block-social-links:not(.is-style-logos-only) .wp-social-link-codepen{background-color:#1e1f26;color:#fff}.wp-block-social-links:not(.is-style-logos-only) .wp-social-link-deviantart{background-color:#02e49b;color:#fff}.wp-block-social-links:not(.is-style-logos-only) .wp-social-link-dribbble{background-color:#e94c89;color:#fff}.wp-block-social-links:not(.is-style-logos-only) .wp-social-link-dropbox{background-color:#4280ff;color:#fff}.wp-block-social-links:not(.is-style-logos-only) .wp-social-link-etsy{background-color:#f45800;color:#fff}.wp-block-social-links:not(.is-style-logos-only) .wp-social-link-facebook{background-color:#1778f2;color:#fff}.wp-block-social-links:not(.is-style-logos-only) .wp-social-link-fivehundredpx{background-color:#000;color:#fff}.wp-block-social-links:not(.is-style-logos-only) .wp-social-link-flickr{background-color:#0461dd;color:#fff}.wp-block-social-links:not(.is-style-logos-only) .wp-social-link-foursquare{background-color:#e65678;color:#fff}.wp-block-social-links:not(.is-style-logos-only) .wp-social-link-github{background-color:#24292d;color:#fff}.wp-block-social-links:not(.is-style-logos-only) .wp-social-link-goodreads{background-color:#eceadd;color:#382110}.wp-block-social-links:not(.is-style-logos-only) .wp-social-link-google{background-color:#ea4434;color:#fff}.wp-block-social-links:not(.is-style-logos-only) .wp-social-link-instagram{background-color:#f00075;color:#fff}.wp-block-social-links:not(.is-style-logos-only) .wp-social-link-lastfm{background-color:#e21b24;color:#fff}.wp-block-social-links:not(.is-style-logos-only) .wp-social-link-linkedin{background-color:#0d66c2;color:#fff}.wp-block-social-links:not(.is-style-logos-only) .wp-social-link-mastodon{background-color:#3288d4;color:#fff}.wp-block-social-links:not(.is-style-logos-only) .wp-social-link-medium{background-color:#02ab6c;color:#fff}.wp-block-social-links:not(.is-style-logos-only) .wp-social-link-meetup{background-color:#f6405f;color:#fff}.wp-block-social-links:not(.is-style-logos-only) .wp-social-link-patreon{background-color:#ff424d;color:#fff}.wp-block-social-links:not(.is-style-logos-only) .wp-social-link-pinterest{background-color:#e60122;color:#fff}.wp-block-social-links:not(.is-style-logos-only) .wp-social-link-pocket{background-color:#ef4155;color:#fff}.wp-block-social-links:not(.is-style-logos-only) .wp-social-link-reddit{background-color:#ff4500;color:#fff}.wp-block-social-links:not(.is-style-logos-only) .wp-social-link-skype{background-color:#0478d7;color:#fff}.wp-block-social-links:not(.is-style-logos-only) .wp-social-link-snapchat{background-color:#fefc00;color:#fff;stroke:#000}.wp-block-social-links:not(.is-style-logos-only) .wp-social-link-soundcloud{background-color:#ff5600;color:#fff}.wp-block-social-links:not(.is-style-logos-only) .wp-social-link-spotify{background-color:#1bd760;color:#fff}.wp-block-social-links:not(.is-style-logos-only) .wp-social-link-telegram{background-color:#2aabee;color:#fff}.wp-block-social-links:not(.is-style-logos-only) .wp-social-link-tiktok{background-color:#000;color:#fff}.wp-block-social-links:not(.is-style-logos-only) .wp-social-link-tumblr{background-color:#011835;color:#fff}.wp-block-social-links:not(.is-style-logos-only) .wp-social-link-twitch{background-color:#6440a4;color:#fff}.wp-block-social-links:not(.is-style-logos-only) .wp-social-link-twitter{background-color:#1da1f2;color:#fff}.wp-block-social-links:not(.is-style-logos-only) .wp-social-link-vimeo{background-color:#1eb7ea;color:#fff}.wp-block-social-links:not(.is-style-logos-only) .wp-social-link-vk{background-color:#4680c2;color:#fff}.wp-block-social-links:not(.is-style-logos-only) .wp-social-link-wordpress{background-color:#3499cd;color:#fff}.wp-block-social-links:not(.is-style-logos-only) .wp-social-link-whatsapp{background-color:#25d366;color:#fff}.wp-block-social-links:not(.is-style-logos-only) .wp-social-link-yelp{background-color:#d32422;color:#fff}.wp-block-social-links:not(.is-style-logos-only) .wp-social-link-youtube{background-color:red;color:#fff}.wp-block-social-links.is-style-logos-only .wp-social-link{background:none}.wp-block-social-links.is-style-logos-only .wp-social-link a{padding:0}.wp-block-social-links.is-style-logos-only .wp-social-link svg{width:1.25em;height:1.25em}.wp-block-social-links.is-style-logos-only .wp-social-link-amazon{color:#f90}.wp-block-social-links.is-style-logos-only .wp-social-link-bandcamp{color:#1ea0c3}.wp-block-social-links.is-style-logos-only .wp-social-link-behance{color:#0757fe}.wp-block-social-links.is-style-logos-only .wp-social-link-codepen{color:#1e1f26}.wp-block-social-links.is-style-logos-only .wp-social-link-deviantart{color:#02e49b}.wp-block-social-links.is-style-logos-only .wp-social-link-dribbble{color:#e94c89}.wp-block-social-links.is-style-logos-only .wp-social-link-dropbox{color:#4280ff}.wp-block-social-links.is-style-logos-only .wp-social-link-etsy{color:#f45800}.wp-block-social-links.is-style-logos-only .wp-social-link-facebook{color:#1778f2}.wp-block-social-links.is-style-logos-only .wp-social-link-fivehundredpx{color:#000}.wp-block-social-links.is-style-logos-only .wp-social-link-flickr{color:#0461dd}.wp-block-social-links.is-style-logos-only .wp-social-link-foursquare{color:#e65678}.wp-block-social-links.is-style-logos-only .wp-social-link-github{color:#24292d}.wp-block-social-links.is-style-logos-only .wp-social-link-goodreads{color:#382110}.wp-block-social-links.is-style-logos-only .wp-social-link-google{color:#ea4434}.wp-block-social-links.is-style-logos-only .wp-social-link-instagram{color:#f00075}.wp-block-social-links.is-style-logos-only .wp-social-link-lastfm{color:#e21b24}.wp-block-social-links.is-style-logos-only .wp-social-link-linkedin{color:#0d66c2}.wp-block-social-links.is-style-logos-only .wp-social-link-mastodon{color:#3288d4}.wp-block-social-links.is-style-logos-only .wp-social-link-medium{color:#02ab6c}.wp-block-social-links.is-style-logos-only .wp-social-link-meetup{color:#f6405f}.wp-block-social-links.is-style-logos-only .wp-social-link-patreon{color:#ff424d}.wp-block-social-links.is-style-logos-only .wp-social-link-pinterest{color:#e60122}.wp-block-social-links.is-style-logos-only .wp-social-link-pocket{color:#ef4155}.wp-block-social-links.is-style-logos-only .wp-social-link-reddit{color:#ff4500}.wp-block-social-links.is-style-logos-only .wp-social-link-skype{color:#0478d7}.wp-block-social-links.is-style-logos-only .wp-social-link-snapchat{color:#fff;stroke:#000}.wp-block-social-links.is-style-logos-only .wp-social-link-soundcloud{color:#ff5600}.wp-block-social-links.is-style-logos-only .wp-social-link-spotify{color:#1bd760}.wp-block-social-links.is-style-logos-only .wp-social-link-telegram{color:#2aabee}.wp-block-social-links.is-style-logos-only .wp-social-link-tiktok{color:#000}.wp-block-social-links.is-style-logos-only .wp-social-link-tumblr{color:#011835}.wp-block-social-links.is-style-logos-only .wp-social-link-twitch{color:#6440a4}.wp-block-social-links.is-style-logos-only .wp-social-link-twitter{color:#1da1f2}.wp-block-social-links.is-style-logos-only .wp-social-link-vimeo{color:#1eb7ea}.wp-block-social-links.is-style-logos-only .wp-social-link-vk{color:#4680c2}.wp-block-social-links.is-style-logos-only .wp-social-link-whatsapp{color:#25d366}.wp-block-social-links.is-style-logos-only .wp-social-link-wordpress{color:#3499cd}.wp-block-social-links.is-style-logos-only .wp-social-link-yelp{color:#d32422}.wp-block-social-links.is-style-logos-only .wp-social-link-youtube{color:red}.wp-block-social-links.is-style-pill-shape .wp-social-link{width:auto}.wp-block-social-links.is-style-pill-shape .wp-social-link a{padding-left:.66667em;padding-right:.66667em}.wp-block-spacer{clear:both}.wp-block-tag-cloud.aligncenter{text-align:center;justify-content:center}.wp-block-tag-cloud.alignfull{padding-left:1em;padding-right:1em}.wp-block-tag-cloud a{display:inline-block;margin-right:5px}.wp-block-tag-cloud span{display:inline-block;margin-left:5px;text-decoration:none}.wp-block-tag-cloud.is-style-outline{display:flex;flex-wrap:wrap;gap:1ch}.wp-block-tag-cloud.is-style-outline a{border:1px solid;font-size:unset!important;margin-right:0;padding:1ch 2ch;text-decoration:none!important}.wp-block-table{overflow-x:auto}.wp-block-table table{border-collapse:collapse;width:100%}.wp-block-table td,.wp-block-table th{border:1px solid;padding:.5em}.wp-block-table .has-fixed-layout{table-layout:fixed;width:100%}.wp-block-table .has-fixed-layout td,.wp-block-table .has-fixed-layout th{word-break:break-word}.wp-block-table.aligncenter,.wp-block-table.alignleft,.wp-block-table.alignright{display:table;width:auto}.wp-block-table.aligncenter td,.wp-block-table.aligncenter th,.wp-block-table.alignleft td,.wp-block-table.alignleft th,.wp-block-table.alignright td,.wp-block-table.alignright th{word-break:break-word}.wp-block-table .has-subtle-light-gray-background-color{background-color:#f3f4f5}.wp-block-table .has-subtle-pale-green-background-color{background-color:#e9fbe5}.wp-block-table .has-subtle-pale-blue-background-color{background-color:#e7f5fe}.wp-block-table .has-subtle-pale-pink-background-color{background-color:#fcf0ef}.wp-block-table.is-style-stripes{border-spacing:0;border-collapse:inherit;background-color:transparent;border-bottom:1px solid #f0f0f0}.wp-block-table.is-style-stripes tbody tr:nth-child(odd){background-color:#f0f0f0}.wp-block-table.is-style-stripes.has-subtle-light-gray-background-color tbody tr:nth-child(odd){background-color:#f3f4f5}.wp-block-table.is-style-stripes.has-subtle-pale-green-background-color tbody tr:nth-child(odd){background-color:#e9fbe5}.wp-block-table.is-style-stripes.has-subtle-pale-blue-background-color tbody tr:nth-child(odd){background-color:#e7f5fe}.wp-block-table.is-style-stripes.has-subtle-pale-pink-background-color tbody tr:nth-child(odd){background-color:#fcf0ef}.wp-block-table.is-style-stripes td,.wp-block-table.is-style-stripes th{border-color:transparent}.wp-block-table .has-border-color>*,.wp-block-table .has-border-color td,.wp-block-table .has-border-color th,.wp-block-table .has-border-color tr{border-color:inherit}.wp-block-table table[style*=border-top-color]>*,.wp-block-table table[style*=border-top-color]>* td,.wp-block-table table[style*=border-top-color]>* th,.wp-block-table table[style*=border-top-color] tr:first-child,.wp-block-table table[style*=border-top-color] tr:first-child td,.wp-block-table table[style*=border-top-color] tr:first-child th{border-top-color:inherit}.wp-block-table table[style*=border-top-color] tr:not(:first-child){border-top-color:currentColor}.wp-block-table table[style*=border-right-color]>*,.wp-block-table table[style*=border-right-color] td:last-child,.wp-block-table table[style*=border-right-color] th,.wp-block-table table[style*=border-right-color] tr{border-right-color:inherit}.wp-block-table table[style*=border-bottom-color]>*,.wp-block-table table[style*=border-bottom-color]>* td,.wp-block-table table[style*=border-bottom-color]>* th,.wp-block-table table[style*=border-bottom-color] tr:last-child,.wp-block-table table[style*=border-bottom-color] tr:last-child td,.wp-block-table table[style*=border-bottom-color] tr:last-child th{border-bottom-color:inherit}.wp-block-table table[style*=border-bottom-color] tr:not(:last-child){border-bottom-color:currentColor}.wp-block-table table[style*=border-left-color]>*,.wp-block-table table[style*=border-left-color] td:first-child,.wp-block-table table[style*=border-left-color] th,.wp-block-table table[style*=border-left-color] tr{border-left-color:inherit}.wp-block-table table[style*=border-style]>*,.wp-block-table table[style*=border-style] td,.wp-block-table table[style*=border-style] th,.wp-block-table table[style*=border-style] tr{border-style:inherit}.wp-block-table table[style*=border-width]>*,.wp-block-table table[style*=border-width] td,.wp-block-table table[style*=border-width] th,.wp-block-table table[style*=border-width] tr{border-width:inherit;border-style:inherit}.wp-block-text-columns,.wp-block-text-columns.aligncenter{display:flex}.wp-block-text-columns .wp-block-column{margin:0 1em;padding:0}.wp-block-text-columns .wp-block-column:first-child{margin-left:0}.wp-block-text-columns .wp-block-column:last-child{margin-right:0}.wp-block-text-columns.columns-2 .wp-block-column{width:50%}.wp-block-text-columns.columns-3 .wp-block-column{width:33.33333%}.wp-block-text-columns.columns-4 .wp-block-column{width:25%}pre.wp-block-verse{font-family:inherit;overflow:auto;white-space:pre-wrap}.wp-block-video{box-sizing:border-box}.wp-block-video video{width:100%}@supports (position:sticky){.wp-block-video [poster]{-o-object-fit:cover;object-fit:cover}}.wp-block-video.aligncenter{text-align:center}.wp-block-video figcaption{margin-top:.5em;margin-bottom:1em}.wp-element-button{cursor:pointer}:root{--wp--preset--font-size--normal:16px;--wp--preset--font-size--huge:42px}:root .has-very-light-gray-background-color{background-color:#eee}:root .has-very-dark-gray-background-color{background-color:#313131}:root .has-very-light-gray-color{color:#eee}:root .has-very-dark-gray-color{color:#313131}:root .has-vivid-green-cyan-to-vivid-cyan-blue-gradient-background{background:linear-gradient(135deg,#00d084,#0693e3)}:root .has-purple-crush-gradient-background{background:linear-gradient(135deg,#34e2e4,#4721fb 50%,#ab1dfe)}:root .has-hazy-dawn-gradient-background{background:linear-gradient(135deg,#faaca8,#dad0ec)}:root .has-subdued-olive-gradient-background{background:linear-gradient(135deg,#fafae1,#67a671)}:root .has-atomic-cream-gradient-background{background:linear-gradient(135deg,#fdd79a,#004a59)}:root .has-nightshade-gradient-background{background:linear-gradient(135deg,#330968,#31cdcf)}:root .has-midnight-gradient-background{background:linear-gradient(135deg,#020381,#2874fc)}.has-regular-font-size{font-size:1em}.has-larger-font-size{font-size:2.625em}.has-normal-font-size{font-size:var(--wp--preset--font-size--normal)}.has-huge-font-size{font-size:var(--wp--preset--font-size--huge)}.has-text-align-center{text-align:center}.has-text-align-left{text-align:left}.has-text-align-right{text-align:right}#end-resizable-editor-section{display:none}.aligncenter{clear:both}.items-justified-left{justify-content:flex-start}.items-justified-center{justify-content:center}.items-justified-right{justify-content:flex-end}.items-justified-space-between{justify-content:space-between}.screen-reader-text{border:0;clip:rect(1px,1px,1px,1px);-webkit-clip-path:inset(50%);clip-path:inset(50%);height:1px;margin:-1px;overflow:hidden;padding:0;position:absolute;width:1px;word-wrap:normal!important}.screen-reader-text:focus{background-color:#ddd;clip:auto!important;-webkit-clip-path:none;clip-path:none;color:#444;display:block;font-size:1em;height:auto;left:5px;line-height:normal;padding:15px 23px 14px;text-decoration:none;top:5px;width:auto;z-index:100000}html :where(.has-border-color){border-style:solid}html :where([style*=border-top-color]){border-top-style:solid}html :where([style*=border-right-color]){border-right-style:solid}html :where([style*=border-bottom-color]){border-bottom-style:solid}html :where([style*=border-left-color]){border-left-style:solid}html :where([style*=border-width]){border-style:solid}html :where([style*=border-top-width]){border-top-style:solid}html :where([style*=border-right-width]){border-right-style:solid}html :where([style*=border-bottom-width]){border-bottom-style:solid}html :where([style*=border-left-width]){border-left-style:solid}html :where(img[class*=wp-image-]){height:auto;max-width:100%}figure{margin:0 0 1em} span.wp-block-wpseopress-local-business-field{margin-right:8px} /*! This file is auto-generated */ .wp-block-button__link{color:#fff;background-color:#32373c;border-radius:9999px;box-shadow:none;text-decoration:none;padding:calc(.667em + 2px) calc(1.333em + 2px);font-size:1.125em} body{--wp--preset--color--black:#000;--wp--preset--color--cyan-bluish-gray:#abb8c3;--wp--preset--color--white:#fff;--wp--preset--color--pale-pink:#f78da7;--wp--preset--color--vivid-red:#cf2e2e;--wp--preset--color--luminous-vivid-orange:#ff6900;--wp--preset--color--luminous-vivid-amber:#fcb900;--wp--preset--color--light-green-cyan:#7bdcb5;--wp--preset--color--vivid-green-cyan:#00d084;--wp--preset--color--pale-cyan-blue:#8ed1fc;--wp--preset--color--vivid-cyan-blue:#0693e3;--wp--preset--color--vivid-purple:#9b51e0;--wp--preset--gradient--vivid-cyan-blue-to-vivid-purple:linear-gradient(135deg,rgba(6,147,227,1) 0%,#9b51e0 100%);--wp--preset--gradient--light-green-cyan-to-vivid-green-cyan:linear-gradient(135deg,#7adcb4 0%,#00d082 100%);--wp--preset--gradient--luminous-vivid-amber-to-luminous-vivid-orange:linear-gradient(135deg,rgba(252,185,0,1) 0%,rgba(255,105,0,1) 100%);--wp--preset--gradient--luminous-vivid-orange-to-vivid-red:linear-gradient(135deg,rgba(255,105,0,1) 0%,#cf2e2e 100%);--wp--preset--gradient--very-light-gray-to-cyan-bluish-gray:linear-gradient(135deg,#eee 0%,#a9b8c3 100%);--wp--preset--gradient--cool-to-warm-spectrum:linear-gradient(135deg,#4aeadc 0%,#9778d1 20%,#cf2aba 40%,#ee2c82 60%,#fb6962 80%,#fef84c 100%);--wp--preset--gradient--blush-light-purple:linear-gradient(135deg,#ffceec 0%,#9896f0 100%);--wp--preset--gradient--blush-bordeaux:linear-gradient(135deg,#fecda5 0%,#fe2d2d 50%,#6b003e 100%);--wp--preset--gradient--luminous-dusk:linear-gradient(135deg,#ffcb70 0%,#c751c0 50%,#4158d0 100%);--wp--preset--gradient--pale-ocean:linear-gradient(135deg,#fff5cb 0%,#b6e3d4 50%,#33a7b5 100%);--wp--preset--gradient--electric-grass:linear-gradient(135deg,#caf880 0%,#71ce7e 100%);--wp--preset--gradient--midnight:linear-gradient(135deg,#020381 0%,#2874fc 100%);--wp--preset--duotone--dark-grayscale:url('#wp-duotone-dark-grayscale');--wp--preset--duotone--grayscale:url('#wp-duotone-grayscale');--wp--preset--duotone--purple-yellow:url('#wp-duotone-purple-yellow');--wp--preset--duotone--blue-red:url('#wp-duotone-blue-red');--wp--preset--duotone--midnight:url('#wp-duotone-midnight');--wp--preset--duotone--magenta-yellow:url('#wp-duotone-magenta-yellow');--wp--preset--duotone--purple-green:url('#wp-duotone-purple-green');--wp--preset--duotone--blue-orange:url('#wp-duotone-blue-orange');--wp--preset--font-size--small:13px;--wp--preset--font-size--medium:20px;--wp--preset--font-size--large:36px;--wp--preset--font-size--x-large:42px;--wp--preset--spacing--20:.44rem;--wp--preset--spacing--30:.67rem;--wp--preset--spacing--40:1rem;--wp--preset--spacing--50:1.5rem;--wp--preset--spacing--60:2.25rem;--wp--preset--spacing--70:3.38rem;--wp--preset--spacing--80:5.06rem}:where(.is-layout-flex){gap:.5em}body .is-layout-flow>.alignleft{float:left;margin-inline-start:0;margin-inline-end:2em}body .is-layout-flow>.alignright{float:right;margin-inline-start:2em;margin-inline-end:0}body .is-layout-flow>.aligncenter{margin-left:auto !important;margin-right:auto !important}body .is-layout-constrained>.alignleft{float:left;margin-inline-start:0;margin-inline-end:2em}body .is-layout-constrained>.alignright{float:right;margin-inline-start:2em;margin-inline-end:0}body .is-layout-constrained>.aligncenter{margin-left:auto !important;margin-right:auto !important}body .is-layout-constrained>:where(:not(.alignleft):not(.alignright):not(.alignfull)){max-width:var(--wp--style--global--content-size);margin-left:auto !important;margin-right:auto !important}body .is-layout-constrained>.alignwide{max-width:var(--wp--style--global--wide-size)}body .is-layout-flex{display:flex}body .is-layout-flex{flex-wrap:wrap;align-items:center}body .is-layout-flex>*{margin:0}:where(.wp-block-columns.is-layout-flex){gap:2em}.has-black-color{color:var(--wp--preset--color--black) !important}.has-cyan-bluish-gray-color{color:var(--wp--preset--color--cyan-bluish-gray) !important}.has-white-color{color:var(--wp--preset--color--white) !important}.has-pale-pink-color{color:var(--wp--preset--color--pale-pink) !important}.has-vivid-red-color{color:var(--wp--preset--color--vivid-red) !important}.has-luminous-vivid-orange-color{color:var(--wp--preset--color--luminous-vivid-orange) !important}.has-luminous-vivid-amber-color{color:var(--wp--preset--color--luminous-vivid-amber) !important}.has-light-green-cyan-color{color:var(--wp--preset--color--light-green-cyan) !important}.has-vivid-green-cyan-color{color:var(--wp--preset--color--vivid-green-cyan) !important}.has-pale-cyan-blue-color{color:var(--wp--preset--color--pale-cyan-blue) !important}.has-vivid-cyan-blue-color{color:var(--wp--preset--color--vivid-cyan-blue) !important}.has-vivid-purple-color{color:var(--wp--preset--color--vivid-purple) !important}.has-black-background-color{background-color:var(--wp--preset--color--black) !important}.has-cyan-bluish-gray-background-color{background-color:var(--wp--preset--color--cyan-bluish-gray) !important}.has-white-background-color{background-color:var(--wp--preset--color--white) !important}.has-pale-pink-background-color{background-color:var(--wp--preset--color--pale-pink) !important}.has-vivid-red-background-color{background-color:var(--wp--preset--color--vivid-red) !important}.has-luminous-vivid-orange-background-color{background-color:var(--wp--preset--color--luminous-vivid-orange) !important}.has-luminous-vivid-amber-background-color{background-color:var(--wp--preset--color--luminous-vivid-amber) !important}.has-light-green-cyan-background-color{background-color:var(--wp--preset--color--light-green-cyan) !important}.has-vivid-green-cyan-background-color{background-color:var(--wp--preset--color--vivid-green-cyan) !important}.has-pale-cyan-blue-background-color{background-color:var(--wp--preset--color--pale-cyan-blue) !important}.has-vivid-cyan-blue-background-color{background-color:var(--wp--preset--color--vivid-cyan-blue) !important}.has-vivid-purple-background-color{background-color:var(--wp--preset--color--vivid-purple) !important}.has-black-border-color{border-color:var(--wp--preset--color--black) !important}.has-cyan-bluish-gray-border-color{border-color:var(--wp--preset--color--cyan-bluish-gray) !important}.has-white-border-color{border-color:var(--wp--preset--color--white) !important}.has-pale-pink-border-color{border-color:var(--wp--preset--color--pale-pink) !important}.has-vivid-red-border-color{border-color:var(--wp--preset--color--vivid-red) !important}.has-luminous-vivid-orange-border-color{border-color:var(--wp--preset--color--luminous-vivid-orange) !important}.has-luminous-vivid-amber-border-color{border-color:var(--wp--preset--color--luminous-vivid-amber) !important}.has-light-green-cyan-border-color{border-color:var(--wp--preset--color--light-green-cyan) !important}.has-vivid-green-cyan-border-color{border-color:var(--wp--preset--color--vivid-green-cyan) !important}.has-pale-cyan-blue-border-color{border-color:var(--wp--preset--color--pale-cyan-blue) !important}.has-vivid-cyan-blue-border-color{border-color:var(--wp--preset--color--vivid-cyan-blue) !important}.has-vivid-purple-border-color{border-color:var(--wp--preset--color--vivid-purple) !important}.has-vivid-cyan-blue-to-vivid-purple-gradient-background{background:var(--wp--preset--gradient--vivid-cyan-blue-to-vivid-purple) !important}.has-light-green-cyan-to-vivid-green-cyan-gradient-background{background:var(--wp--preset--gradient--light-green-cyan-to-vivid-green-cyan) !important}.has-luminous-vivid-amber-to-luminous-vivid-orange-gradient-background{background:var(--wp--preset--gradient--luminous-vivid-amber-to-luminous-vivid-orange) !important}.has-luminous-vivid-orange-to-vivid-red-gradient-background{background:var(--wp--preset--gradient--luminous-vivid-orange-to-vivid-red) !important}.has-very-light-gray-to-cyan-bluish-gray-gradient-background{background:var(--wp--preset--gradient--very-light-gray-to-cyan-bluish-gray) !important}.has-cool-to-warm-spectrum-gradient-background{background:var(--wp--preset--gradient--cool-to-warm-spectrum) !important}.has-blush-light-purple-gradient-background{background:var(--wp--preset--gradient--blush-light-purple) !important}.has-blush-bordeaux-gradient-background{background:var(--wp--preset--gradient--blush-bordeaux) !important}.has-luminous-dusk-gradient-background{background:var(--wp--preset--gradient--luminous-dusk) !important}.has-pale-ocean-gradient-background{background:var(--wp--preset--gradient--pale-ocean) !important}.has-electric-grass-gradient-background{background:var(--wp--preset--gradient--electric-grass) !important}.has-midnight-gradient-background{background:var(--wp--preset--gradient--midnight) !important}.has-small-font-size{font-size:var(--wp--preset--font-size--small) !important}.has-medium-font-size{font-size:var(--wp--preset--font-size--medium) !important}.has-large-font-size{font-size:var(--wp--preset--font-size--large) !important}.has-x-large-font-size{font-size:var(--wp--preset--font-size--x-large) !important}.wp-block-navigation a:where(:not(.wp-element-button)){color:inherit}:where(.wp-block-columns.is-layout-flex){gap:2em}.wp-block-pullquote{font-size:1.5em;line-height:1.6} .row{margin-bottom:10px}.entry-title>a{font-size:20px;letter-spacing:2px;font-weight:700}.hs-read-more{text-transform:uppercase;font-weight:700;text-decoration:none}#hubspot_banner{max-width:100%!important}.hs-blog-image-block{max-height:250px;overflow:hidden}.hs-blog-image{max-width:100%;height:auto} /*! normalize.css v7.0.0 | MIT License | github.com/necolas/normalize.css */ button,hr,input{overflow:visible}audio,canvas,progress,video{display:inline-block}progress,sub,sup{vertical-align:baseline}[type=checkbox],[type=radio],legend{box-sizing:border-box;padding:0}html{line-height:1.15;-ms-text-size-adjust:100%;-webkit-text-size-adjust:100%}body,h1,h2,h3,h4,h5,h6{margin:0}article,aside,details,figcaption,figure,footer,header,main,menu,nav,section{display:block}figure{margin:1em 40px}hr{box-sizing:content-box;height:0}code,kbd,pre,samp{font-family:monospace,monospace;font-size:1em}a{background-color:transparent;-webkit-text-decoration-skip:objects}abbr[title]{border-bottom:none;text-decoration:underline;text-decoration:underline dotted}b,strong{font-weight:bolder}dfn{font-style:italic}mark{background-color:#ff0;color:#000}small{font-size:80%}sub,sup{font-size:75%;line-height:0;position:relative}sub{bottom:-.25em}sup{top:-.5em}audio:not([controls]){display:none;height:0}img{border-style:none}svg:not(:root){overflow:hidden}button,input,optgroup,select,textarea{font-size:100%;line-height:1.15;margin:0}button,select{text-transform:none}[type=reset],[type=submit],button,html [type=button]{-webkit-appearance:button}[type=button]::-moz-focus-inner,[type=reset]::-moz-focus-inner,[type=submit]::-moz-focus-inner,button::-moz-focus-inner{border-style:none;padding:0}[type=button]:-moz-focusring,[type=reset]:-moz-focusring,[type=submit]:-moz-focusring,button:-moz-focusring{outline:ButtonText dotted 1px}fieldset{padding:.35em .75em .625em}legend{color:inherit;display:table;max-width:100%;white-space:normal}textarea{overflow:auto}[type=number]::-webkit-inner-spin-button,[type=number]::-webkit-outer-spin-button{height:auto}[type=search]{-webkit-appearance:textfield;outline-offset:-2px}[type=search]::-webkit-search-cancel-button,[type=search]::-webkit-search-decoration{-webkit-appearance:none}::-webkit-file-upload-button{-webkit-appearance:button;font:inherit}summary{display:list-item}[hidden],template{display:none}html{box-sizing:border-box}body{font-size:16px;color:rgba(64,64,64,1)}body.oxygen-aos-enabled{overflow-x:hidden}*,:after,:before{box-sizing:inherit}.ct-section-inner-wrap{margin-left:auto;margin-right:auto;height:100%;min-height:inherit}.ct-section-with-shape-divider{position:relative !important}.oxygen-unslider-container:not(.unslider-fade)>ul{list-style:none;width:0}.oxygen-unslider-container:not(.unslider-fade):not(.unslider-horizontal)>ul>li{opacity:0}.oxygen-unslider-container.unslider-fade>ul>li:not(.unslider-active){opacity:0}div.ct-svg-icon>svg,svg.ct-svg-icon{height:1em !important;fill:currentColor}.ct-columns-inner-wrap{display:-webkit-flex !important;display:-ms-flexbox !important;display:flex !important}.ct-column{float:left !important;word-break:break-word}svg.ct-svg-icon{display:inline-block;width:1em !important}div.ct-svg-icon{display:inline-block;box-sizing:content-box;border-radius:50%;width:auto}div.ct-svg-icon>svg{width:1em !important;display:block}div.ct-fancy-icon{display:inline-flex;border-radius:50%}.ct-fancy-icon>svg{fill:currentColor}.ct-columns-inner-wrap>.ct-column:first-child{margin-left:0 !important}.ct-columns-inner-wrap>.ct-column:last-child{margin-right:0 !important}.ct-video{width:100%}.ct-video>.oxygen-vsb-responsive-video-wrapper{position:relative}.ct-video>.oxygen-vsb-responsive-video-wrapper>iframe{position:absolute;top:0;left:0;width:100%;height:100%}.oxy-nav-menu-list{display:flex;padding:0;margin:0}.oxy-nav-menu .oxy-nav-menu-list li.menu-item{list-style-type:none;display:flex;flex-direction:column}.oxy-nav-menu .oxy-nav-menu-list li.menu-item a{text-decoration:none;border-style:solid;border-width:0;transition-timing-function:ease-in-out;transition-property:background-color,color,border-color;border-color:transparent}.oxy-nav-menu .oxy-nav-menu-list li.current-menu-item>a,.oxy-nav-menu .oxy-nav-menu-list li.menu-item:focus-within>a,.oxy-nav-menu .oxy-nav-menu-list li.menu-item:hover>a{border-color:currentColor}.oxy-nav-menu .menu-item,.oxy-nav-menu .sub-menu{position:relative}.oxy-nav-menu .menu-item .sub-menu{padding:0;flex-direction:column;white-space:nowrap;transition-timing-function:ease-in-out;transition-property:visibility,opacity;visibility:hidden;opacity:0;display:flex;position:absolute;top:100%}.oxy-nav-menu .sub-menu .sub-menu,.oxy-nav-menu.oxy-nav-menu-vertical .sub-menu{left:100%;top:0}.oxy-nav-menu .menu-item:hover>.sub-menu,.oxy-nav-menu .menu-item:focus-within>.sub-menu{visibility:visible;opacity:1}.oxy-nav-menu .sub-menu li.menu-item{flex-direction:column}@keyframes oxy_sticky_header_fadein{0%{opacity:0}100%{opacity:1}}.oxy-sticky-header-fade-in{animation-name:oxy_sticky_header_fadein;animation-duration:.5s;animation-iteration-count:1}.oxy-sticky-header .oxygen-show-in-sticky-only{display:none}.oxy-sticky-header.oxy-sticky-header-active .oxygen-show-in-sticky-only{display:block}.oxy-header-wrapper{position:relative}.oxy-header-row{width:100%;display:block}.oxy-header-container{height:100%;margin-left:auto;margin-right:auto;display:flex;flex-wrap:nowrap;justify-content:flex-start;align-items:stretch}.oxy-header-center,.oxy-header-left,.oxy-header-right{display:flex;align-items:center}.oxy-header .oxygen-only-show-in-overlay,.oxy-video-container{display:none}.oxy-header-left{justify-content:flex-start}.oxy-header-center{flex-grow:1;justify-content:center}.oxy-header-right{justify-content:flex-end}.admin-bar .oxy-sticky-header-active{top:32px !important}@media screen and (max-width:782px){.admin-bar .oxy-sticky-header-active{top:46px !important}}@media screen and (max-width:600px){.admin-bar .oxy-sticky-header-active{top:0 !important}}.oxy-video-background{position:relative;z-index:1}.oxy-video-background .oxy-video-container{display:block;position:absolute;top:0;left:0;right:0;bottom:0;overflow:hidden;z-index:-1}.oxy-video-background .oxy-video-container video{min-width:100%;min-height:100%;width:auto;height:auto;top:50%;left:50%;position:absolute;transform:translate(-50%,-50%)}.oxy-video-overlay{position:absolute;top:0;bottom:0;left:0;right:0}.oxy-map iframe{width:100%;height:100%;display:block}.unslider .unslider-fade ul li.unslider-active{position:relative}.oxy-menu-toggle{cursor:pointer;display:none}.oxy-nav-menu.oxy-nav-menu-open{width:100%;position:fixed;top:0;right:0;left:0;bottom:0;display:flex;align-items:center;justify-content:center;flex-direction:column;overflow:auto;z-index:2147483642 !important;background-color:#fff}.oxy-nav-menu.oxy-nav-menu-open>div:last-child{max-height:100%;overflow:auto;padding-top:2em;padding-bottom:2em;width:100%}.oxy-nav-menu-prevent-overflow{overflow:hidden;height:100%}.oxy-nav-menu.oxy-nav-menu-open .oxy-menu-toggle{display:initial}.oxy-nav-menu.oxy-nav-menu-open .oxy-nav-menu-list{flex-direction:column !important;width:100%}.oxy-nav-menu.oxy-nav-menu-open .oxy-nav-menu-list .menu-item a{text-align:center;border:0 !important;background-color:transparent !important;justify-content:center}.oxy-nav-menu.oxy-nav-menu-open .oxy-nav-menu-hamburger-wrap{position:absolute;top:20px;right:20px;z-index:1}.oxy-nav-menu:not(.oxy-nav-menu-open) .sub-menu{background-color:#fff;z-index:2147483641}.oxy-nav-menu.oxy-nav-menu-open .menu-item .sub-menu,.oxy-nav-menu.oxy-nav-menu-open .menu-item-has-children>a:after{display:none}.oxy-nav-menu.oxy-nav-menu-open.oxy-nav-menu-responsive-dropdowns .menu-item .sub-menu{display:flex;position:static;animation-name:none;visibility:visible;opacity:1;transition-duration:0s !important}.oxy-nav-menu.oxy-nav-menu-open a:not([href]){display:none}.oxy-nav-menu-hamburger-wrap{display:flex;align-items:center;justify-content:center}.oxy-nav-menu-hamburger{display:flex;justify-content:space-between;flex-direction:column}.oxy-nav-menu-hamburger-line{border-radius:2px}.oxy-nav-menu-open .oxy-nav-menu-hamburger{transform:rotate(45deg)}.oxy-nav-menu-open .oxy-nav-menu-hamburger .oxy-nav-menu-hamburger-line{display:none}.oxy-nav-menu-open .oxy-nav-menu-hamburger .oxy-nav-menu-hamburger-line:first-child{display:initial;position:relative}.oxy-nav-menu-open .oxy-nav-menu-hamburger .oxy-nav-menu-hamburger-line:last-child{display:initial;position:relative;transform:rotate(90deg)}.oxy-nav-menu .menu-item a{display:flex;align-items:center}.oxy-nav-menu.oxy-nav-menu-vertical .menu-item a{flex-direction:row}.oxy-nav-menu-dropdowns.oxy-nav-menu-dropdown-arrow .menu-item-has-children>a:after{width:.35em;height:.35em;margin-left:.5em;border-right:.1em solid;border-top:.1em solid;transform:rotate(135deg);content:""}.oxy-nav-menu-dropdowns.oxy-nav-menu-dropdown-arrow .sub-menu .menu-item-has-children>a:after,.oxy-nav-menu-dropdowns.oxy-nav-menu-dropdown-arrow.oxy-nav-menu-vertical .menu-item-has-children>a:after{transform:rotate(45deg)}.oxy-social-icons{display:flex;flex-wrap:wrap;align-items:flex-start;justify-content:flex-start}.oxy-social-icons a{line-height:1;width:1em;height:1em;display:flex;align-items:center;justify-content:center;text-decoration:none}.oxy-social-icons a svg{stroke-width:0;stroke:currentColor;fill:currentColor}.oxy-soundcloud{min-width:300px;min-height:120px}.oxy-soundcloud iframe{width:100%;height:100%}.comment-body .alignleft,.oxy-stock-content-styles .alignleft{margin-right:1em;float:left}.comment-body .alignright,.oxy-stock-content-styles .alignright{margin-left:1em;float:right}.comment-body .aligncenter,.oxy-stock-content-styles .aligncenter{margin-left:auto;margin-right:auto}.comment-body img,.oxy-stock-content-styles img{max-width:100%}.oxy-comment-form .comment-reply-title{margin-bottom:.5em}.oxy-comment-form .logged-in-as{margin-bottom:1em;font-size:.75em}.oxy-comment-form #submit{padding:1em 2em;background-color:#000;color:#fff;cursor:pointer;margin-top:.5em;border:none;font-weight:700}.oxy-comment-form input,.oxy-comment-form textarea{padding:.5em;border-radius:0;border:1px solid #000;color:gray;width:100%}.oxy-comment-form label{font-weight:700}.oxy-comment-form .comment-form>p{margin-top:0;margin-bottom:1em}.oxy-comments h3.comments-title{margin-bottom:1em}.oxy-comments ol.children,.oxy-comments ol.comments-list{list-style:none;margin:0;padding:0}.oxy-comments ol.children{margin-left:50px}.oxy-comments li.comment .comment-body{margin-left:0;margin-right:0;margin-bottom:50px}.oxy-comments li.comment .comment-body .comment-content{margin-bottom:1em}.oxy-comments .comment-meta .comment-author{display:flex;flex-direction:row;align-items:center}.oxy-comments .comment-meta .comment-author .avatar{max-width:64px;max-height:64px;margin-right:.5em}.oxy-comments .comment-meta .comment-author span.says:before{content:" ";white-space:pre}.oxy-progress-bar-overlay-percent,.oxy-progress-bar-overlay-text{line-height:1;white-space:nowrap;color:#fff}.oxy-comments .comment-meta .comment-metadata{font-size:.75em;margin-top:.75em}.oxy-comments .comment-meta .edit-link{margin-left:.5em}.oxy-comments .reply{display:flex}.oxy-comments .reply .comment-reply-link{font-size:.75em}.oxy-comments .comment-meta{flex-wrap:wrap}.oxy-comments .comment-awaiting-moderation{flex-basis:100%}.oxy-login-form p{display:flex;flex-direction:column}.oxy-login-form input{padding:.5em;border-radius:0;border:1px solid #000}.oxy-login-form input[type=submit]{padding:1em 2em;background-color:#000;color:#fff;cursor:pointer;border:none;font-weight:700}.oxy-search-form input{padding:.5em;border-radius:0;border:1px solid #000}.oxy-search-form input[type=submit]{padding:calc(.5em + 1px) 1em;background-color:#000;color:#fff;cursor:pointer;border:none}.oxy-search-form label.screen-reader-text{display:none}.oxy-icon-box-icon{display:flex;flex-shrink:0;flex-grow:0}.oxy-icon-box-content{flex-grow:1;width:100%}.oxy-icon-box-heading,.oxy-icon-box-text{margin:0}.oxy-icon-box{display:flex;align-items:flex-start}.oxy-pricing-box{display:flex;flex-direction:column;position:relative;overflow:hidden}.oxy-pricing-box .oxy-pricing-box-section.oxy-pricing-box-graphic{order:10;display:flex;flex-direction:row}.oxy-pricing-box-graphic>img{max-width:100%;display:block}.oxy-pricing-box .oxy-pricing-box-section.oxy-pricing-box-title{order:20}.oxy-pricing-box .oxy-pricing-box-section.oxy-pricing-box-price{order:30;display:flex;flex-wrap:wrap;flex-direction:row;align-items:baseline;justify-content:center}.oxy-pricing-box-amount{display:flex;align-items:baseline;flex-direction:row}.oxy-pricing-box-currency{align-self:flex-start}.oxy-pricing-box-amount-decimal{align-self:baseline}.oxy-pricing-box-term{margin-left:.4em}.oxy-pricing-box-sale-price{width:100%;flex-grow:0;flex-shrink:0}.oxy-pricing-box .oxy-pricing-box-section.oxy-pricing-box-content{order:40}.oxy-pricing-box .oxy-pricing-box-section.oxy-pricing-box-cta{order:60}@keyframes oxy_progress_bar_width{0%{width:0}100%{width:100%}}@keyframes oxy_progress_bar_stripes{from{background-position:44px 0}to{background-position:0 0}}.oxy-progress-bar-background,.oxy-progress-bar-progress{background-position:top left;background-attachment:fixed;background-size:44px 44px}.oxy-progress-bar{display:flex;flex-direction:column;align-items:center;width:100%}.oxy-progress-bar-background{background-color:#d3d3d3;width:100%}.oxy-progress-bar-progress{padding:20px;display:flex;background-color:#a9a9a9;align-items:center}.oxy-progress-bar-overlay-percent{margin-left:auto;padding-left:1em;font-size:.8em}.oxy-tab,.oxy-tab-content{padding:20px}.oxy-progress-bar-overlay-percent:empty{display:none}.oxy-superbox{display:inline-flex}.oxy-superbox-primary,.oxy-superbox-secondary,.oxy-tabs-wrapper{display:flex}.oxy-superbox-wrap{position:relative;overflow:hidden;display:flex;width:100%}.oxy-superbox-primary{position:relative;top:0;left:0;width:100%}.oxy-superbox-secondary{position:absolute;top:0;left:0;width:100%;height:100%}.oxy-tab{cursor:pointer}.oxy-tabs-contents-content-hidden{display:none !important}.oxy-testimonial{display:flex;width:100%}.oxy-testimonial .oxy-testimonial-photo-wrap{display:flex;flex-direction:column}.oxy-testimonial .oxy-testimonial-photo{border-radius:50%}.oxy-testimonial .oxy-testimonial-content-wrap{display:flex;flex-direction:column;order:2}.oxy-testimonial .oxy-testimonial-author-wrap{display:flex;flex-direction:column}.oxy-testimonial .oxy-testimonial-author,.oxy-testimonial .oxy-testimonial-author-info{display:flex}.oxy-toggle{display:flex;flex-direction:row;cursor:pointer}.oxy-toggle-content{align-self:stretch;flex-grow:1;display:flex;flex-direction:column;justify-content:center}.oxy-expand-collapse-icon{align-self:center;flex-shrink:0;flex-grow:0;margin-right:.4em;text-align:initial;width:1em;height:1em;position:relative;display:inline-block}.oxy-expand-collapse-icon:after,.oxy-expand-collapse-icon:before{content:"";background-color:#000;position:absolute;width:1em;height:.16em;top:calc((1em/2) - .08em);transition:.3s ease-in-out all;border-radius:.03em}.oxy-expand-collapse-icon:after{transform:rotate(-90deg) scale(0)}.oxy-eci-collapsed.oxy-expand-collapse-icon:after{transform:rotate(-180deg)}.oxy-eci-collapsed.oxy-expand-collapse-icon:before{transform:rotate(-90deg)}[data-aos][data-aos=""]{transition-duration:0s !important}body.oxy-modal-active{height:100vh;overflow-y:hidden;position:fixed;right:0;left:0}.oxy-modal-backdrop{display:flex;align-items:center;justify-content:center}body:not(.oxygen-builder-body) .oxy-modal-backdrop{display:none}body.oxygen-builder-body .oxy-modal-backdrop{height:100vh}.oxy-modal-backdrop.live{position:fixed;top:0;left:0;width:100%;height:100%;z-index:1400}.oxy-modal-backdrop.hidden{display:none}.oxy-modal-backdrop.left{flex-direction:column;align-items:flex-start}.oxy-modal-backdrop.right{flex-direction:column;align-items:flex-end}.oxy-modal-backdrop.top{flex-direction:row;align-items:flex-start}.oxy-modal-backdrop.bottom{flex-direction:row;align-items:flex-end}.oxy-modal-backdrop.upper_left{flex-direction:row;align-items:flex-start;justify-content:flex-start}.oxy-modal-backdrop.upper_right{flex-direction:row;align-items:flex-start;justify-content:flex-end}.oxy-modal-backdrop.bottom_left{flex-direction:row;align-items:flex-end;justify-content:flex-start}.oxy-modal-backdrop.bottom_right{flex-direction:row;align-items:flex-end;justify-content:flex-end}.oxy-modal-backdrop .ct-modal{background-color:#fff;max-height:100vh;overflow-y:auto}div.oxy-dynamic-list div.oxy-product-images.oxy-woo-element{align-self:stretch}div.oxy-repeater-pages,div.oxy-repeater-pages-wrap{display:flex}.oxy-rich-text p:first-child{margin-block-start:0}.oxy-rich-text p:last-child{margin-block-end:0}:-webkit-any(li,div._important),:is(li,div._important){display:list-item}:-webkit-any(table,div._important),:is(table,div._important){display:table}:is(thead,div._important),:-webkit-any(thead,div._important){display:table-header-group}:is(tr,div._important),:-webkit-any(tr,div._important){display:table-row}:is(tbody,div._important),:-webkit-any(tbody,div._important){display:table-row-group}:is(th,td,div._important),:-webkit-any(th,td,div._important){display:table-cell}:is(caption,div._important),:-webkit-any(caption,div._important){display:table-caption}:is(colgroup,div._important),:-webkit-any(colgroup,div._important){display:table-column-group}:is(col,div._important),:-webkit-any(col,div._important){display:table-column}:is(tfoot,div._important),:-webkit-any(tfoot,div._important){display:table-footer-group} .jqcloud{font:10px Helvetica,Arial,sans-serif;line-height:normal;overflow:hidden;position:relative}.jqcloud-word{margin:0;padding:0}.jqcloud-word.w1{color:#aab5f0;font-size:100%}.jqcloud-word.w2{color:#9ce;font-size:150%}.jqcloud-word.w3{color:#a0ddff;font-size:200%}.jqcloud-word.w4{color:#90c5f0;font-size:250%}.jqcloud-word.w5{color:#90a0dd;font-size:300%}.jqcloud-word.w6{color:#90c5f0;font-size:350%}.jqcloud-word.w7{color:#39d;font-size:400%}.jqcloud-word.w8{color:#0cf;font-size:450%}.jqcloud-word.w9{color:#0cf;font-size:500%}.jqcloud-word.w10{color:#0cf;font-size:550%}.jqcloud-word a{color:inherit;font-size:inherit;text-decoration:none}.jqcloud-word a:hover{color:#0cf} .search .oxy-post-content{display:none}.oxy-easy-posts .oxy-post-meta,.oxy-easy-posts .oxy-read-more{display:none!important}a.oxy-post-title{text-align:center;display:inline-block;width:100%}a.oxy-post-title{text-decoration:none}.owl-item h4{text-align:center;padding-top:15px}.oxy-search-form input[type=submit]{background-color:#01758c}.single-team-members h1{font-family:'myriad-pro-bold';font-size:26px;font-weight:700;color:#0b2a4a}.single-team-members pre,.single-team-members h2{font-family:'myriad-pro-bold';font-size:30px;font-weight:700;color:#0b2a4a}.single-team-members p,.single-team-members li{font-family:'myriad-pro-regular';font-size:16px;color:#0b2a4a}#_posts_grid-1388-900 img{max-width:236px!important;width:236px!important}@media all and (max-width:960px){#_posts_grid-1388-900 img{max-width:100%!important;width:100%!important}} @keyframes fadeOut{0%{opacity:1}to{opacity:0}}.owl-carousel{display:none;width:100%;-webkit-tap-highlight-color:transparent;position:relative;z-index:1}.owl-carousel .owl-stage{position:relative;-ms-touch-action:pan-Y;touch-action:manipulation;-moz-backface-visibility:hidden}.owl-carousel .owl-stage:after{content:".";display:block;clear:both;visibility:hidden;line-height:0;height:0}.owl-carousel .owl-stage-outer{position:relative;overflow:hidden;-webkit-transform:translate3d(0,0,0)}.owl-carousel .owl-item,.owl-carousel .owl-wrapper{-webkit-backface-visibility:hidden;-moz-backface-visibility:hidden;-ms-backface-visibility:hidden;-webkit-transform:translate3d(0,0,0);-moz-transform:translate3d(0,0,0);-ms-transform:translate3d(0,0,0)}.owl-carousel .owl-item{position:relative;min-height:1px;float:left;-webkit-tap-highlight-color:transparent;-webkit-touch-callout:none}.owl-carousel .owl-item img{display:block;width:100%}.owl-carousel .owl-dots.disabled,.owl-carousel .owl-nav.disabled{display:none}.owl-carousel .owl-dot,.owl-carousel .owl-nav .owl-next,.owl-carousel .owl-nav .owl-prev{cursor:pointer;-webkit-user-select:none;-khtml-user-select:none;-moz-user-select:none;-ms-user-select:none;user-select:none}.owl-carousel .owl-nav button.owl-next,.owl-carousel .owl-nav button.owl-prev,.owl-carousel button.owl-dot{background:0 0;color:inherit;border:0;padding:0!important;font:inherit}.owl-carousel.owl-loaded{display:block}.owl-carousel.owl-loading{opacity:0;display:block}.owl-carousel.owl-hidden{opacity:0}.owl-carousel.owl-refresh .owl-item{visibility:hidden}.owl-carousel.owl-drag .owl-item{-webkit-user-select:none;-moz-user-select:none;-ms-user-select:none;user-select:none}.owl-carousel.owl-grab{cursor:move;cursor:grab}.owl-carousel.owl-rtl{direction:rtl}.owl-carousel.owl-rtl .owl-item{float:right}.no-js .owl-carousel{display:block}.owl-carousel .animated{animation-duration:1000ms;animation-fill-mode:both}.owl-carousel .owl-animated-in{z-index:0}.owl-carousel .owl-animated-out{z-index:1}.owl-carousel .fadeOut{animation-name:fadeOut}.owl-height{transition:height 500ms ease-in-out}.owl-carousel .owl-item .owl-lazy{opacity:0;transition:opacity 400ms ease}.owl-carousel .owl-item img.owl-lazy{transform-style:preserve-3d}.owl-carousel .owl-video-wrapper{position:relative;height:100%;background:#000}.owl-carousel .owl-video-play-icon{position:absolute;height:80px;width:80px;left:50%;top:50%;margin-left:-40px;margin-top:-40px;background:url(//www.brixeyandmeyer.com/wp-content/plugins/dd-post-carousel/public/css/owl.video.play.png) no-repeat;cursor:pointer;z-index:1;-webkit-backface-visibility:hidden;transition:transform 100ms ease}.owl-carousel .owl-video-play-icon:hover{-ms-transform:scale(1.3,1.3);transform:scale(1.3,1.3)}.featherlight link.featherlight-inner,.featherlight script.featherlight-inner,.featherlight style.featherlight-inner,.owl-carousel .owl-video-playing .owl-video-play-icon,.owl-carousel .owl-video-playing .owl-video-tn{display:none}.owl-carousel .owl-video-tn{opacity:0;height:100%;background-position:center center;background-repeat:no-repeat;background-size:contain;transition:opacity 400ms ease}.owl-carousel .owl-video-frame{position:relative;z-index:1;height:100%;width:100%}.owl-carousel.owl-drag .owl-item{-ms-touch-action:pan-y!important;touch-action:pan-y!important}.owl-wrapper{width:100%}.owl-btn-wrapper{margin-top:.75rem;margin-bottom:.75rem}.owl-wrapper .no-image{background-size:cover!important;background-position:center!important;background-repeat:no-repeat!important}.owl-wrapper .item{max-width:100%}.owl-theme.nav-centered .owl-nav{margin-top:0;position:absolute;top:50%;transform:translateY(-50%);width:100%}.owl-theme.nav-centered .owl-nav button.owl-next,.owl-theme.nav-centered .owl-nav button.owl-prev{position:absolute}.owl-theme.nav-centered .owl-nav button.owl-next{right:-2ch}.owl-theme.nav-centered .owl-nav button.owl-prev{left:-2ch}.owl-carousel.woocommerce .star-rating{float:left;display:block;line-height:1}.featherlight{display:none;position:fixed;top:0;right:0;bottom:0;left:0;z-index:2147483647;text-align:center;white-space:nowrap;cursor:pointer;background:#333;background:0 0}.featherlight:last-of-type{background:rgba(0,0,0,.8)}.featherlight:before{content:'';display:inline-block;height:100%;vertical-align:middle}.featherlight .featherlight-content{position:relative;text-align:left;vertical-align:middle;display:inline-block;overflow:auto;padding:25px 25px 0;border-bottom:25px solid transparent;margin-left:5%;margin-right:5%;max-height:95%;background:#fff;cursor:auto;white-space:normal}.featherlight .featherlight-inner{display:block}.featherlight .featherlight-close-icon{position:absolute;z-index:9999;top:0;right:0;line-height:25px;width:25px;cursor:pointer;text-align:center;font-family:Arial,sans-serif;background:#fff;background:rgba(255,255,255,.3);color:#000;border:0;padding:0}.featherlight .featherlight-close-icon::-moz-focus-inner{border:0;padding:0}.featherlight .featherlight-image{width:100%}.featherlight-iframe .featherlight-content{border-bottom:0;padding:0;-webkit-overflow-scrolling:touch}.featherlight iframe{border:0}.featherlight *{-webkit-box-sizing:border-box;-moz-box-sizing:border-box;box-sizing:border-box}@media only screen and (max-width:1024px){.featherlight .featherlight-content{margin-left:0;margin-right:0;max-height:98%;padding:10px 10px 0;border-bottom:10px solid transparent}}@media print{html.with-featherlight>*>:not(.featherlight){display:none}} .owl-theme .owl-dots,.owl-theme .owl-nav{text-align:center;-webkit-tap-highlight-color:transparent}.owl-theme .owl-nav{margin-top:10px}.owl-theme .owl-nav [class*=owl-]{color:#FFF;font-size:14px;margin:5px;padding:4px 7px;background:#D6D6D6;display:inline-block;cursor:pointer;border-radius:3px}.owl-theme .owl-nav [class*=owl-]:hover{background:#869791;color:#FFF;text-decoration:none}.owl-theme .owl-nav .disabled{opacity:.5;cursor:default}.owl-theme .owl-nav.disabled+.owl-dots{margin-top:10px}.owl-theme .owl-dots .owl-dot{display:inline-block;zoom:1}.owl-theme .owl-dots .owl-dot span{width:10px;height:10px;margin:5px 7px;background:#D6D6D6;display:block;-webkit-backface-visibility:visible;transition:opacity .2s ease;border-radius:30px}.owl-theme .owl-dots .owl-dot.active span,.owl-theme .owl-dots .owl-dot:hover span{background:#869791}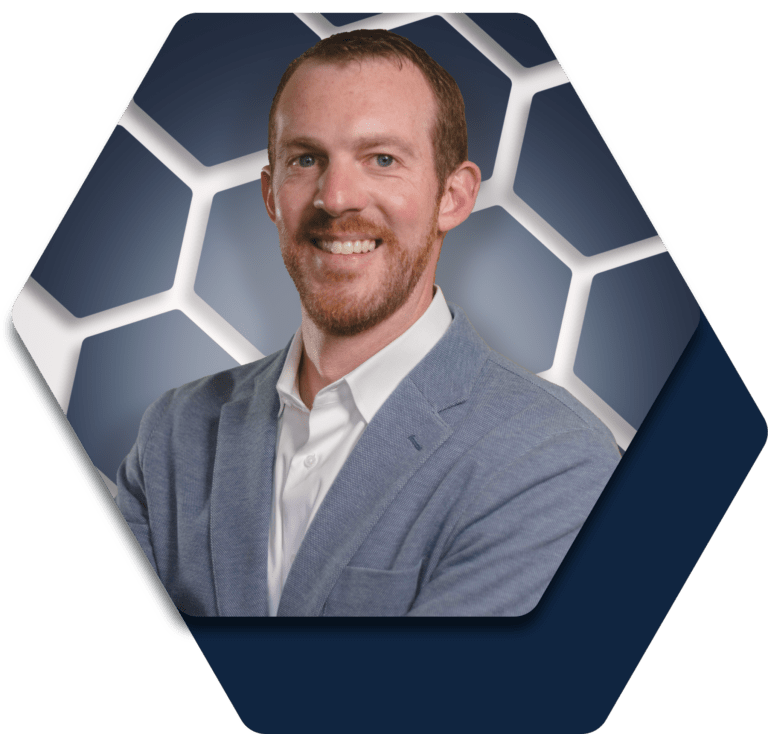 Jonathan Trunk | Partner, Operations, Technology & Strategy
Jon is a Partner and Practice Leader of our Operations, Technology & Strategy service line. Jon and his team guide clients in creating high-functioning operating models. He creates value by optimizing business processes and determining the best way to leverage people and technology.
Education & Certifications:
Miami University – BS Management and Organizational Communications
Life Before Brixey & Meyer:
Fort Washington Investment Advisors, Inc.
Archer Daniels Midland
R.J. O'Brien Investments
How Jonathan Gives Back:
Brixey & Meyer Community Outreach Foundation
Board Member, Kids Read Now!
Various non-profits, including Misericordia, Xavier University Veterans Affairs
Youth sports coach
Advice for Growth:
Nobody achieves greatness on their own. I firmly believe the success of any individual is hugely dependent on the people one surrounds themselves with. Whether personal or professional, it is important to seek out trustworthy relationships to guide you. Once you are in that fortunate spot, you have to give back and reciprocate!
Fun Fact:
I "cut my teeth" from an operational leadership perspective at a complex asset management firm in the volatile post-financial crisis years.
About Jonathan:
Jon is married with three grade school-aged children. They reside in Springboro.
Send Jonathan a note: Email
Explore Other Team Members

TOLL FREE: 866.760.0940
Privacy Policy
Terms & Conditions
1111 St. Gregory St. - 5th Floor
Cincinnati, OH 45202
(P) 513.752.8350
(F) 513.752.8359
Directions
485 Metro Place South - Ste 400
Dublin, OH 43017
(P) 866.760.0940
(F) 937.291.4120
Directions
2991 Newmark Dr.
Miamisburg, OH 45342
(P) 937.291.4110
(F) 937.291.4120
Directions